TacSense Technology: Leader of Flexible Tactile Sensing Technology
TacSense Technology (Shenzhen) Co., Ltd. (TacSense)
is a high-tech enterprise dedicated to high-precision and ultra-flexible pressure sensor solutions in various industries such as industry, consumer electronics, health, and medical.
The company was established in 2018, with headquarters and production lines located in Shenzhen, with a solution team in Chengdu, and a marketing team in Shanghai and Beijing.
TacSense developed and owned by the world's most sensitive and most flexible tactile sensing technology -
flexible from electrical sensing technology (FITS)
(
Reference from electrical sensing Survey: Flexible pressure sensing technology of past lives

-

from electrical sensing technology, From droplet sensors to artificial skin
).
It uses unique ionic materials to form an ion-electronic interface in response to mechanical excitation, can provide real-time, high-quality, low-noise tactile/pressure signals, and has physical characteristics such as full flexibility, optical transparency, and ultra-thin packaging.
By providing ultra-sensitive tactile sensors and flexible man-machine sensing interfaces, the TacSense

flexible ionization sensing solution can

solve the pain points of pressure sensitivity and pressure distribution needs in various industries.
TacSense has obtained a number of patents on innovative tactile sensing solutions, and has won many well-known entrepreneurial awards for its technological innovation. TacSense will

complete a 30 million yuan A+ round of financing

in 2020

, led by Xiaomi Hubei Yangtze River Industry Fund, and Lenovo Ventures is a follow-up investment.
TacSense Technology currently has nearly 40 members, of which R&D engineers account for 2/3. More than 70% have a bachelor's degree, of which 30% have a master's degree and 15% have a doctoral degree.
Founder & Chief Scientist

Bachelor of Tsinghua University, Ph.D of University of Minnesota

Fellow of the American Academy of Medicine and Biological Engineering

Fellow of the Royal Society of Chemistry

"Changjiang Scholar" of the Ministry of Education

Responsible for new technology research and development and product development

Bachelor and Master of Economics and Management from Tsinghua University, Ph.D. in Industrial Engineering from National University of Singapore

More than 10 years of cross-border M&A and post-investment management experience

Angel invested in IoT projects for many years and served as CXO

Responsible for overall operations, in charge of marketing, sales, and finance
Flexible Tactile Solutions-Industrial Applications
TAS pressure distribution measurement system
This system
can be widely used in real-time detection of surface pressure distribution in industrial automation, including liquid crystal panel bonding detection, new energy battery test and detection, roller equipment buffing force and balance detection, machine head pressure test and balance adjustment, and automotive component pressure Distributed inspection, surface pressure and attachment inspection in the semiconductor process. This system can accurately measure the contact pressure distribution of the contact surface, display the contact pressure of the entire contact surface as a two-dimensional or three-dimensional color pressure distribution image, and can record the entire force process. The pressure distribution data detected in real time can be automatically analyzed for related data, and can be exported for secondary data analysis or development.
This system can also open digital interfaces for integration, support machine self-adjustment, realize online detection, and truly realize industrial intelligent manufacturing upgrades in various scenarios.
This system can realize
100% localized substitution of independent intellectual property rights.
Robot collision detection system
The robot collision detection system with built-in TacSense unique flexible film sensor can not only play the role of safe edge collision prevention, but also realize 360° collision detection on the outer wall of the robot, collision position partition detection and reporting, collision pressure detection and reporting, and collision process recording . This solution provides important data for robot troubleshooting and routine maintenance. The intelligent robot collision detection system includes: an intelligent safety edge with built-in pressure sensor collection, and a pressure collection circuit. It can be customized for actual application scenarios, requirements, pressure ranges, number of partitions, sizes, interfaces, etc.
Figure 4 Intelligent anti-collision strip with integrated titanium deep flexible pressure sensor
Flexible Tactile Solution-Consumer Electronics
TWS Headphone Pressure Sensitive Module
At the beginning of 2020, TacSense released a pressure sensing system with sensitivity comparable to AirPods. This system can implement operations such as single click, multi-tap, long press, and gesture sliding. The price of the touch module is almost 1/10 that of AirPods, and the delivery cycle can be reduced by 50% to 80% compared with the traditional solution, and it can be shipped in batches within 7 days. Compared with the current TWS headset pressure sensing solution on the market,

TacSense's pressure sensing solution reuses the TWS headset MCU master control, without additional MCU control, so it has a low cost advantage. At the same time,
due to its physical characteristics and engineering optimization, TacSense's pressure sensing solution has superb consistency. At the end of 2020, TacSense will launch the second-generation TWS headset pressure sensing solution. This new solution can realize that the pressure-sensitive module is directly mounted on the SMT production line along with other electronic materials, which better improves production efficiency and improves assembly yield.
At the same time, TacSense Technology also provides a notebook computer Force Pad solution, which achieves a touch effect comparable to that of a Mac notebook. With the product's flexible characteristics, the pressure sensitivity and touch solution can be upgraded perfectly without changing the internal space structure of the original product.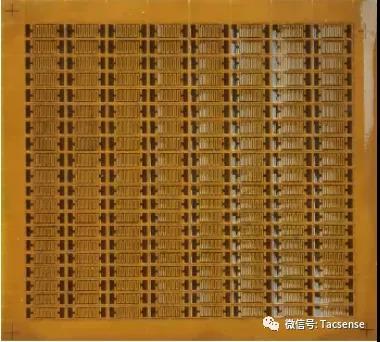 Figure 1 Titanium Deep TWS Headphone Pressure Sensitive Second Generation Module
Flexible haptic solution-medical grade wearable
Medical-grade wearable smart module
TacSense deep intelligent wearable
module (referred to as
P
S
02
mode
groups
) can

head
portion, arm, foot moving

real-time monitoring the pulse signal, known rate and blood pressure trends

vital signs monitor

for

medical and health monitoring of vital signs

.

PS02 module can realize the

measurement and analysis of

arterial pulse and pulse

condition

, and realize

all-weather monitoring of heart rate, respiration, and blood pressure trends

.

At the same time, based on the monitoring of the user's vital signs,

cardiovascular system-related dynamic analysis

and

heart rate variability analysis (HRV)

can be performed to obtain

data such as

nervous system vitality, mood, and fatigue analysis

.

In addition, PS02 also has the characteristics of high integration, all-silicone waterproof packaging and so on.
The PS02 module for medical and health vital signs monitoring has officially passed the US Food and Drug Administration (US Food and Drug Administration) Class II medical device registration certification, and the registered name is Universal Pulse Wavefor
m Analyzer (
Universal Pulse Wavefor
m Analyzer).
(
Reference: Titanium Smart Wearable Module PS02 has passed FDA certification
)
TacSense Smart Wearable Modules have been successfully applied to various wearable smart devices such as smart safety helmets, pulse detectors, smart shoes, etc. TacSense can provide smart wearable development kits for pre-prototyping and verification of products.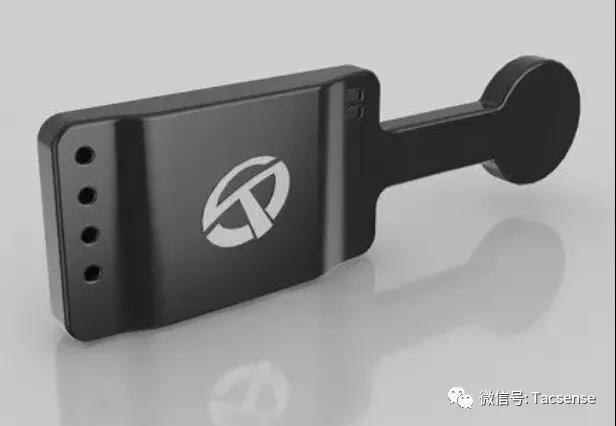 Figure 2 Titanium Medical Wearable Smart Module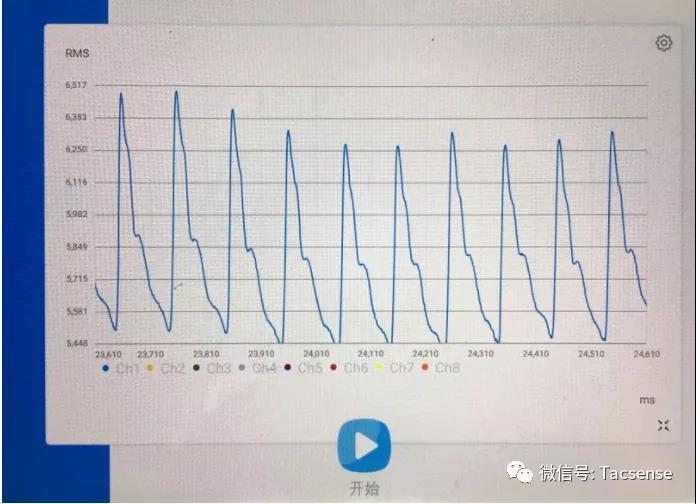 Figure 3 Heart rate waveform obtained by the Tishen smart wearable module
Wearable health monitoring smart shoes Footware
Footware is the
world's first wearable health monitoring smart shoe FootWARE released
by
TacSense Technology. This product won the 2020 CES Innovation Award in one fell swoop
. This product integrates a number of fully flexible ionized wearable tactile monitoring modules PS02 unique to TacSense Technology. Realize real-time monitoring of foot pulse signals and muscle motion signals. Through dynamic analysis of the cardiovascular system and combined with artificial intelligence algorithms, it can provide continuous monitoring of heart rate, respiration, and blood pressure trends around the clock. At the same time, through the analysis of heart rate variability, the nervous system can be analyzed, including emotions, fatigue, and psychological stress. Blood vessel parameters and exercise monitoring can also be used for foot care for patients with diabetes.
The medical-grade wearable module with built-in TacSense can continuously measure and analyze the pulse of the superficial temporal artery of the wearer's head during the wearing process, thereby realizing all-weather monitoring of heart rate, respiration, and blood pressure trends. Perform dynamic analysis of cardiovascular system and heart rate variability, including nervous system, mood, fatigue analysis, etc.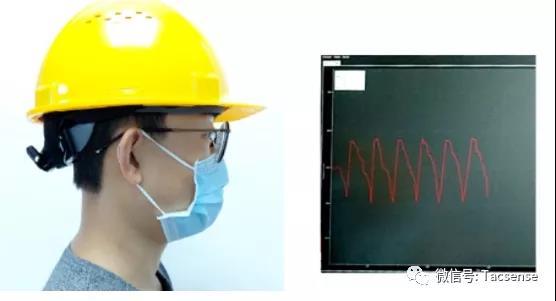 Figure 5 Smart safety helmet with integrated TacSense medical grade wearable module
Recommended news