Company profiles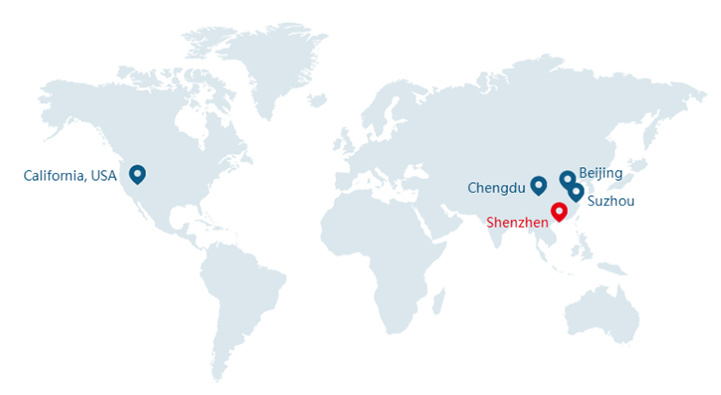 Tacsense is a national high-tech enterprise dedicated to high-precision and ultra flexible pressure sensor solutions in various industries such as industry, consumer electronics, health, medical treatment and so on. Founded in 2018, the company is headquartered in Shenzhen, with an R&D center in Suzhou, a scheme team in Chengdu and a marketing team in Shanghai and Beijing. In 2022, Tacsense completed the round B financing led by Chuang Dongfang. The shareholders introduced in previous financing include Xiaomi industrial investment, Lenovo venture capital, Tongchuang Weiye, Yuandu venture capital, Yuanhui investment and Wang Xiaochuan, former president of Sogou company, with a total financing of more than 100 million yuan.
Tacsense develops and owns the world's most sensitive and flexible tactile sensing technology - Flexible electrostatic sensing technology (fits), which can provide real-time, high-quality and low-noise tactile / pressure signals, and has physical characteristics such as full flexibility, optical transparency and ultra-thin packaging, so as to solve the pain points of pressure sensing and pressure distribution needs of various industries.
• ISO9001 certification
• National high-tech enterprise
• Shenzhen's top 50 enterprises with the most investment value
• Guangdong Province "Pearl River Talents" plan to introduce innovative and entrepreneurial teams
• Titan Technology has completed tens of millions of yuan in A+ round of financing in 2020
Our advantage
Fully independent intellectual property rights, full chain

Material
Unique ionization sensing materials and various processes (fully transparent, ultra-thin coating...)

Sensor
Ultra-high sensitivity and ultra-strong signal-to-noise ratio tactile sensor, fully flexible,
Hardware and firmware
Highly integrated data acquisition module and related embedded software

Wireless communication
Provide a variety of low power consumption, strong real-time performance, and convenient networking.

Software and AI algorithm
Provide haptic AI intelligent algorithms to realize real-time graphics of haptic intelligence