Flexible Ionization Sensing Technology (FITS)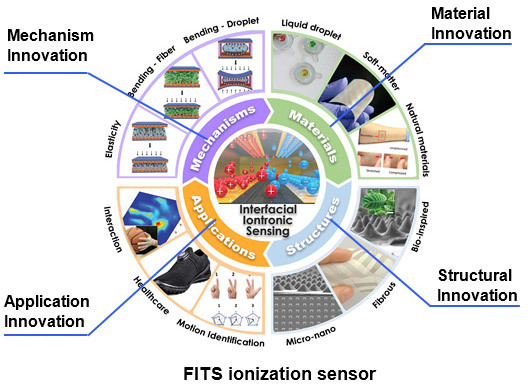 Competitive advantages
High sensitivity and high signal-to-noise ratio, low power consumption, fast response, high integration and simple device structure, etc.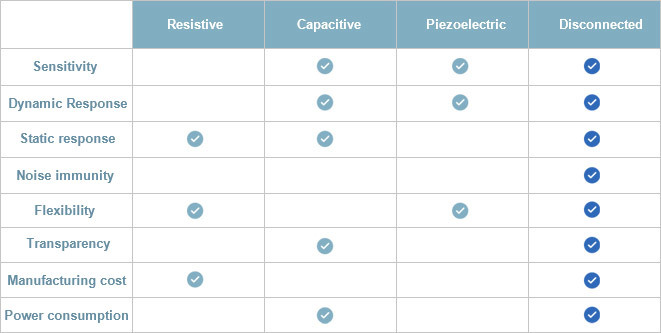 A new principle of pressure sensing
Using a new pressure sensing principle, through the change of the contact area between the deformable ionic material layer and the surface of the flexible conductive material, which leads to the change of the interface capacitance EDL of the ion-electronic interface, it can sense the external mechanical excitation, and provide real-time, high-quality, Low-noise tactile/pressure signal, and has the characteristics of full flexibility, optical transparency and ultra-thin packaging.

Ultra high sensitivity

Super anti-noise
Quick response

Super flexible

Broadband response

Optically transparent

Multiple substrates

Moisture-proof
High linearity

Customizable

Low power consumption
Ultra low cost
Patent certificate
The whole chain of mechanism, materials, devices, algorithms, and systems has a completely independent intellectual property system; it has nearly a hundred Chinese and international patents.
Related field
Medical equipment, health monitoring, new energy, semiconductor equipment, industrial automation, consumer electronics, robotics, smart cars and other fields