TacSense won the first prize of the 2020 "Investment and Venture Star" Investment and Financing Project Appraisal
The 2020 China (Foshan) International Intelligent Robot Expo was held on December 3, 2020 at the TacSense International Convention and Exhibition Center in Foshan City. At the invitation of the organizer, TacSense Technology presented the TAS pressure distribution detection system integrated with the TacSense flexible pressure sensor and the robot intelligent anti-collision detection system at the exhibition. At the same time, the two sets of TacSense Technology participated in the cross-strait smart technology project roadshow and the 2020 "Investment and Venture Star" investment and financing project appraisal activity held in this exhibition, and won the first prize.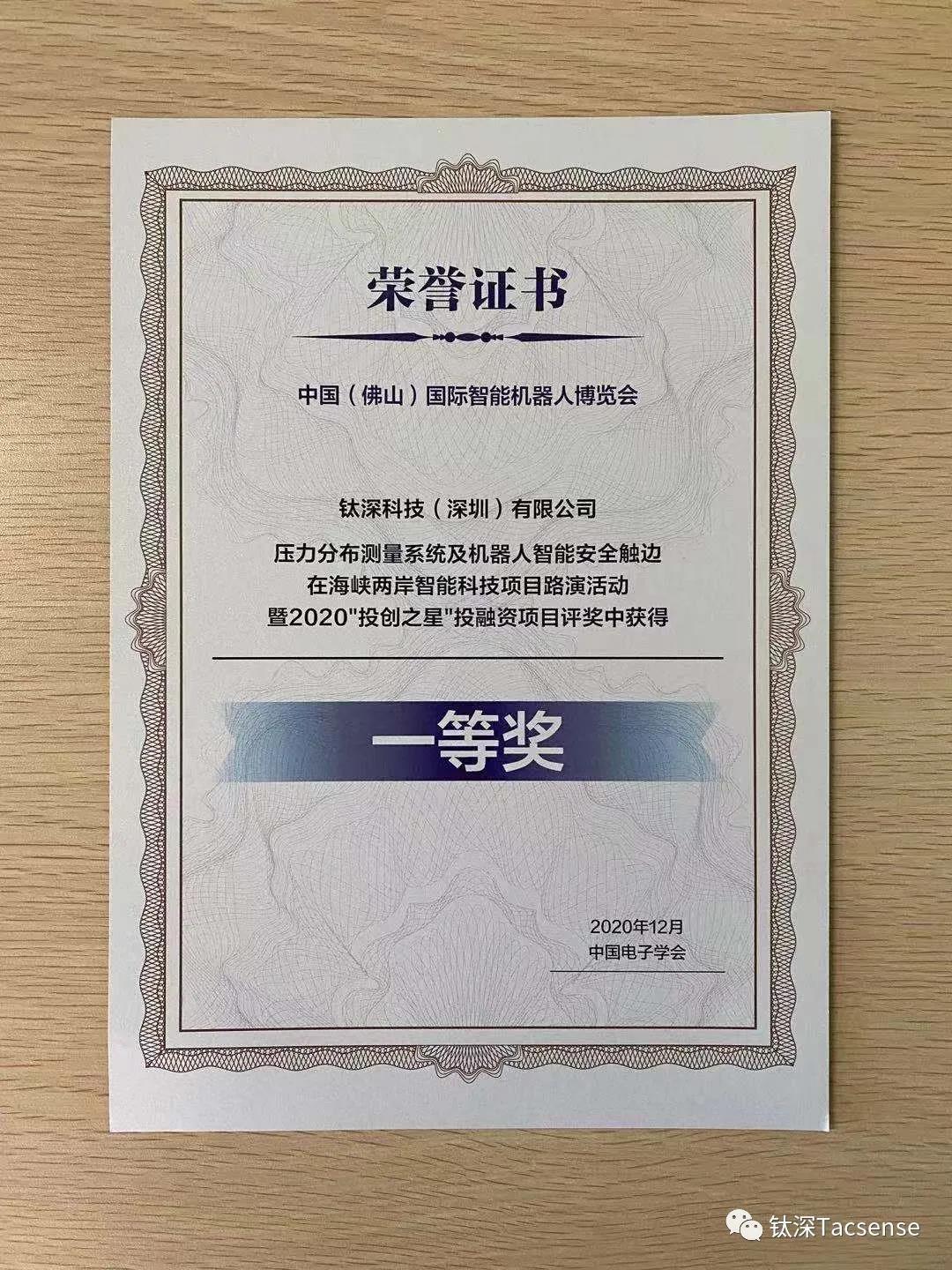 T AS pressure distribution detection system
TacSense unique ultra-thin and flexible bendable film array pressure sensor can accurately measure the contact pressure distribution of the contact surface, and can display the contact pressure of the entire contact surface as a two-dimensional or three-dimensional color pressure distribution image. And can record the entire force process. The pressure distribution data detected in real time can be automatically analyzed for related data, and can be exported for secondary data analysis or development.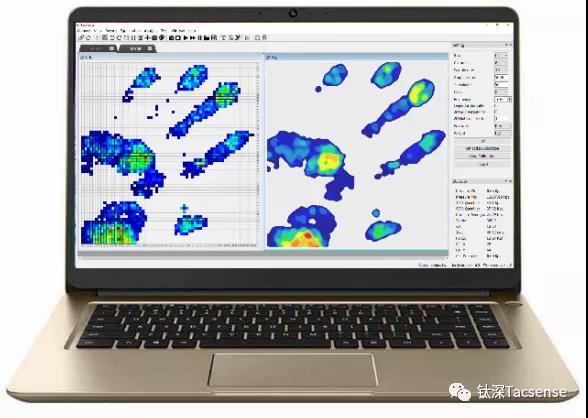 TAS pressure distribution detection system can be widely used in real-time detection of surface pressure distribution in industrial automation. Applicable applications include:
LCD panel bonding detection

New energy battery test and inspection

Roller equipment blessing force and balance detection

Machine pressure head pressure test and balance adjustment

Auto parts pressure distribution detection

Surface pressure and adhesion detection in semiconductor process
Robot collision detection system
The robot collision detection system with built-in TacSense's unique flexible film sensor can not only play the role of safe edge collision prevention, but also realize 360° collision detection on the outer wall of the robot, collision position partition detection and reporting, collision pressure detection and reporting, and collision process recording . This solution provides important data for robot troubleshooting and routine maintenance. The intelligent robot collision detection system includes: an intelligent safety edge with built-in pressure sensor collection, and a pressure collection circuit. It can be customized for actual application scenarios, requirements, pressure ranges, number of partitions, sizes, interfaces, etc.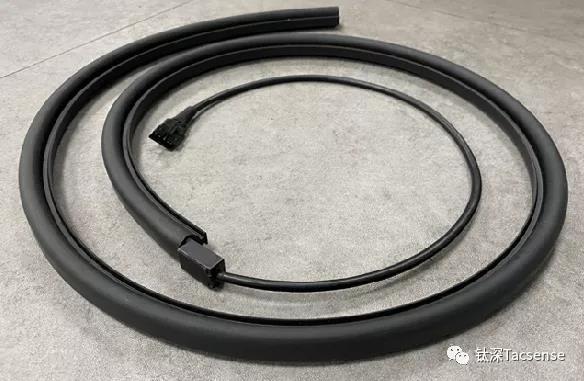 The intelligent robot collision detection system can be widely used in safe edge touch applications, including:
AGV,AMR

Autonomous mobile robot

Industrial safety edge applications (for example, elevator safety doors, machine tool tables, electric doors, lifting tables, etc.)
TacSense Technology's TAS pressure distribution detection system and robot intelligent collision avoidance detection system have been officially mass-produced. Welcome to call us.
Recommended news