Single cell expansion force testing plan

Application Brief
Different systems and different types of cells have their own unique expansion force characteristic curves, and the expansion force curve and expansion force distribution are explored through the expansion force test of single cells. At the same time, the magnitude and uniformity of the applied preload are detected, and the improvement of cell products and the optimization of structural design are helped from the data side.
· The whole chain of products is technically independent, and does not involve plagiarism or infringement of third-party intellectual and technological patents
· The sensor has an extremely narrow bezel that maximizes the sensing area to as little as 2 mm
· A single sensor has a maximum of 4096 sensing points, and the force distribution contour map has high resolution
· The thin-film sensor outputs an accurate total force (error <5%), and the load element can be optionally calibrated in real time to output a more accurate total force (error <5‰)
· TacMatrix software can record the test process and export it for data analysis
· The force distribution of the cells is precisely measured and the force at each point can be precisely displayed in the output table
· All well-known cell factories have cooperated with our company, have mature application cases, have professional cell expansion testing experience and laboratories, can provide customers with complete testing solutions, and can customize sensors and software functions according to customer needs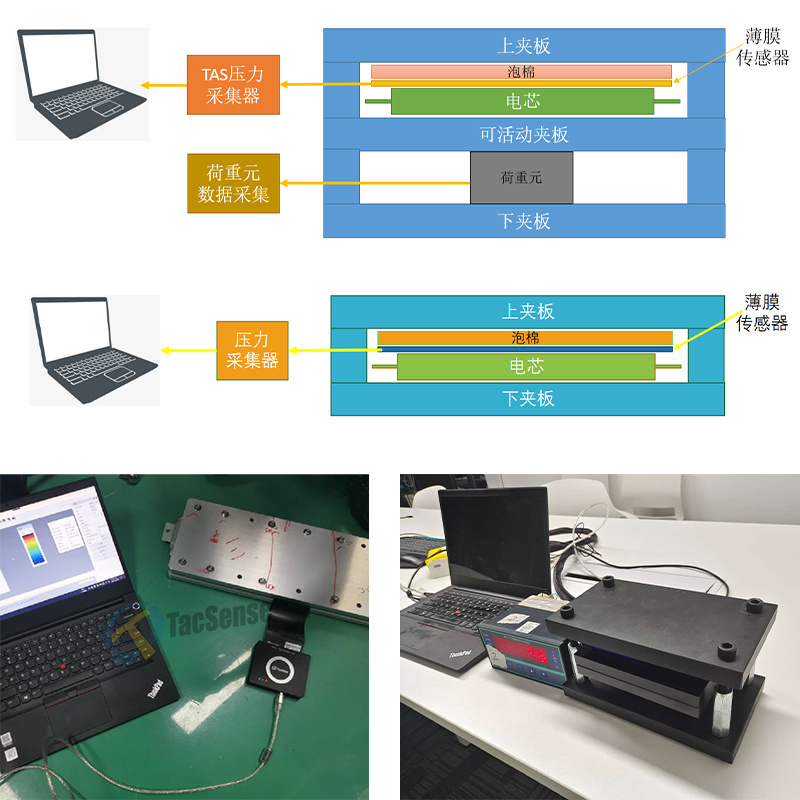 Field application examples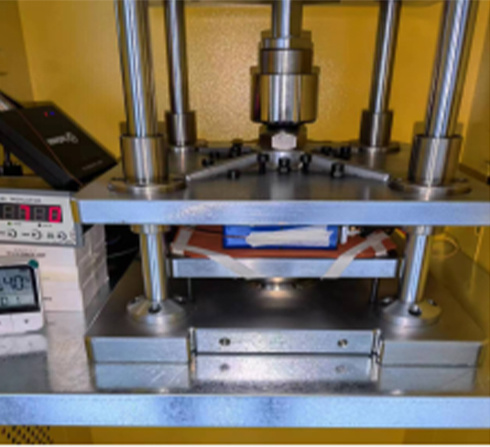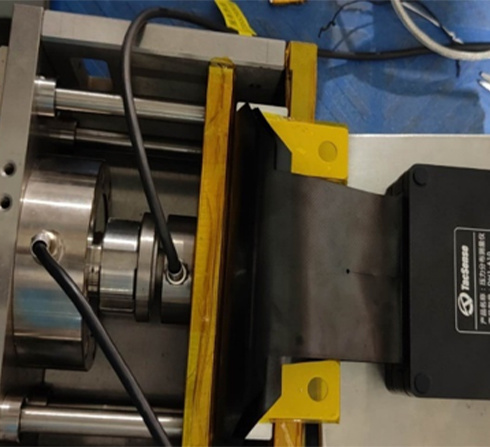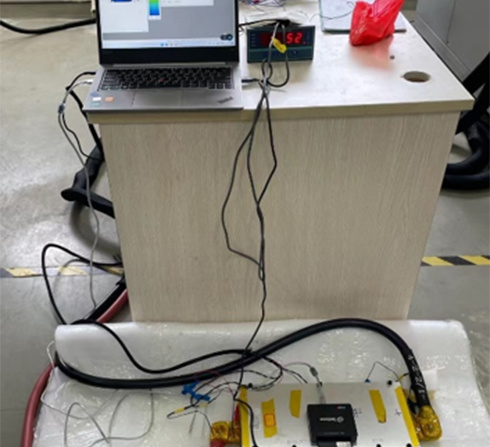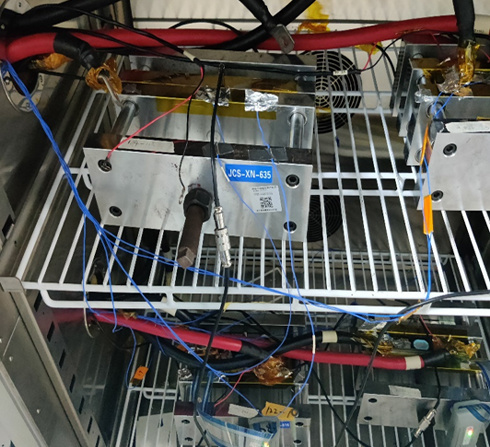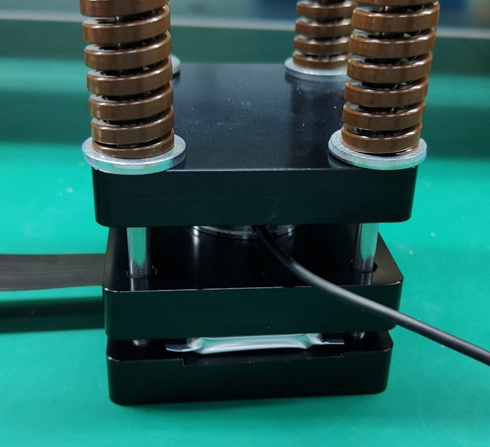 Measured data
不同的充放电倍率对于软包电池膨胀力的影响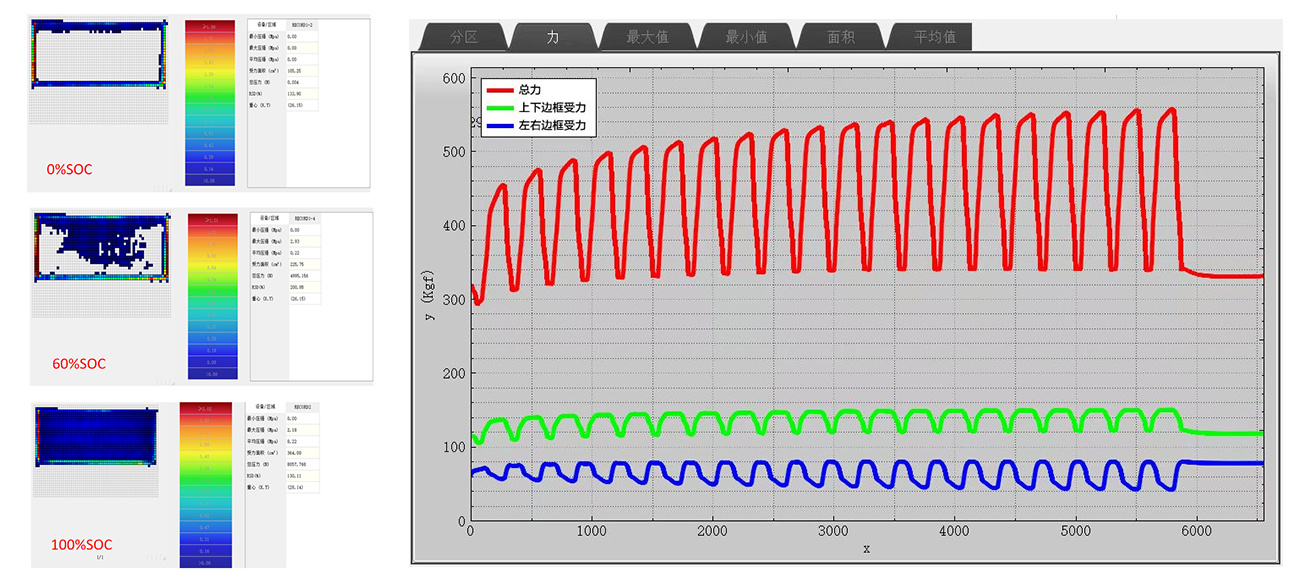 带回形框LFP方形电芯充放电循环云图和曲线

TacSense MF01 special fixture for expansion force test
Based on years of experience in cell expansion testing, TacSense Technology has developed and applied for a patent for MF01 fixture, which has the following characteristics:
· Integrated structure design: easy to operate, one-time uniform preload application of the battery cell, standardized operation;
· More accurate measurement: greatly improve the unloading problem after applying preload;
· Cooperate with the industry-leading TAS thin-film pressure detection system of TacSense Technology to ensure the parallelism of the pressure plate, which can be used in series according to the size of the cell.
· In the case of the increasing cyclic expansion force of semi-solid/solid-state cells, the imported high-strength steel structure is adopted, and a single unit can withstand the pressure of 6T, providing stable, reliable, high-precision, and high-repeatability professional battery expansion force experimental equipment for the study of the cyclic expansion mechanism of the cell.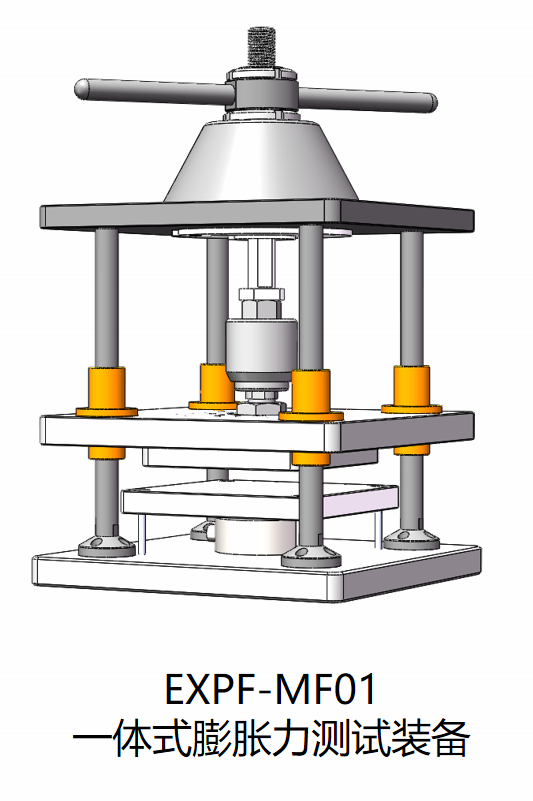 TacSense MF01 special fixture for expansion force test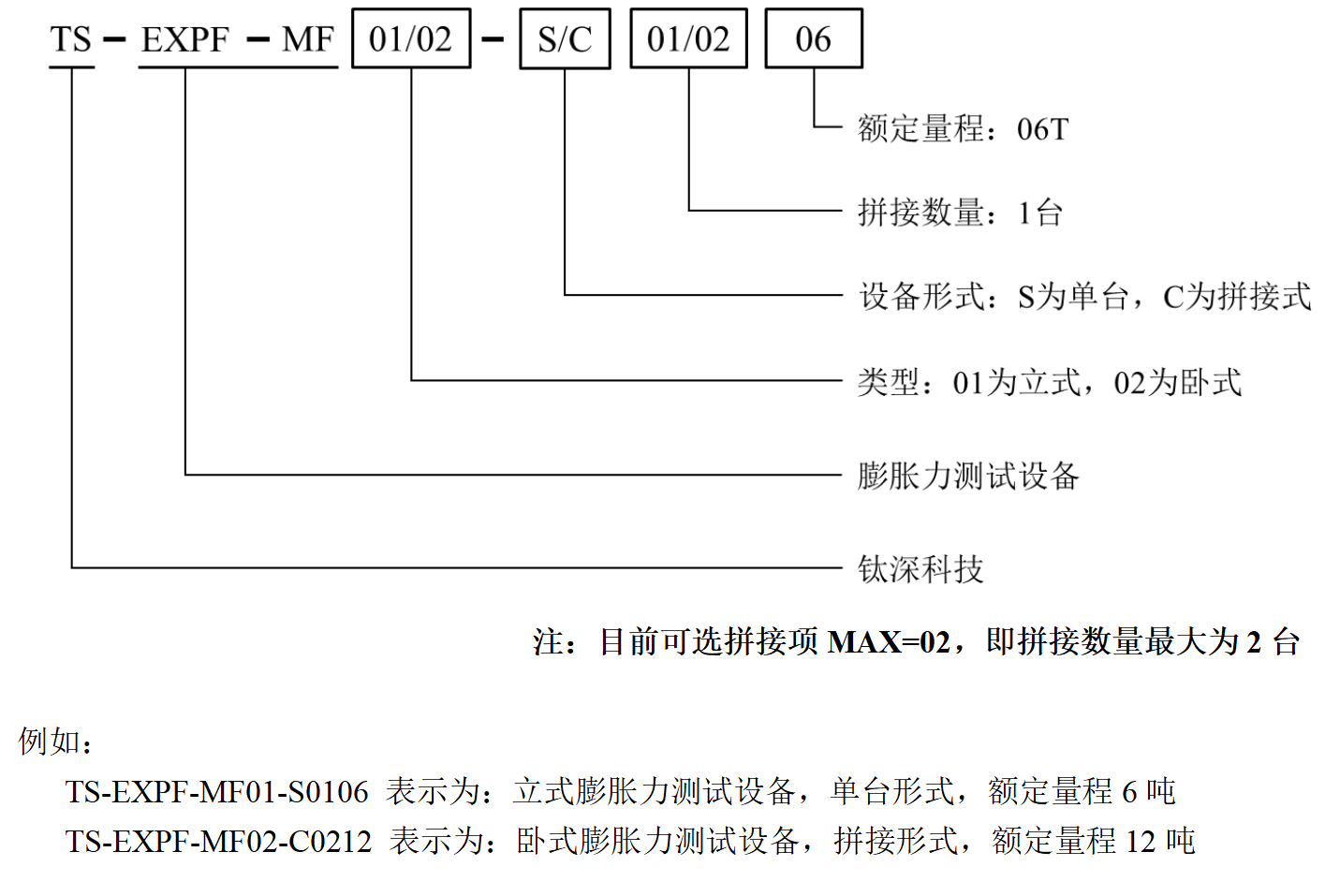 Recommended news