CES 2020 | Beyond human touch, TacSense unveils a variety of "black technology" products
On January 7, US time, the International Consumer Electronics Show (CES 2020) arrived in Las Vegas, USA as scheduled. As the world's large-scale and influential technology event and the vane of the technology industry, the CES exhibition has attracted attention from all over the world.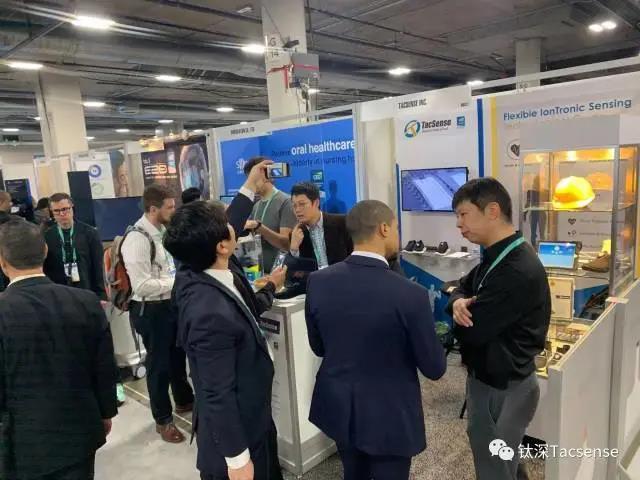 Titanium Deep Black Technology Exhibition Area attracts many visitors
Innovation Award Winner: TacSense Technology FootWARE
As the world's most sensitive and flexible tactile sensing solution provider, TacSense Technology stands out among many technology-based companies. With the world's first wearable health monitoring smart shoe FootWARE, it won this year's CES Innovation Award. The CES Innovation Award is highly recognized in the global science and technology community. It was established by the Consumer Electronics Association of America. Each product category is composed of three expert judges, from engineering quality, aesthetic and design quality, use/function, and user value , Unique/innovative features, etc. to select the entries from multiple perspectives.
FootWARE award-winning exhibition area
FootWARE, as the world's first foot-based medical-grade smart wearable device, integrates the unique fully flexible ionized wearable tactile monitoring module of TacSense Technology to realize real-time pulse signals and muscle motion signals of the foot monitor. Through dynamic analysis of the cardiovascular system and combined with artificial intelligence algorithms, it can provide continuous monitoring of heart rate, respiration, and blood pressure trends around the clock. At the same time, through the analysis of heart rate variability, the nervous system can be analyzed, including emotions, fatigue, and psychological stress. Blood vessel parameters and exercise monitoring can also be used for foot care for patients with diabetes.
Wearable continuous health monitoring equipment
Aiming at different application scenarios, TacSense Technology can also integrate its sensor modules into other wearable devices: such as helmets, hats, glasses, clothing, etc. In CES, TacSense Technology displayed a wearable health monitoring helmet, which is mainly used to assess the health and fatigue of workers in daily work, so as to prevent labor accidents caused by physical or psychological reasons.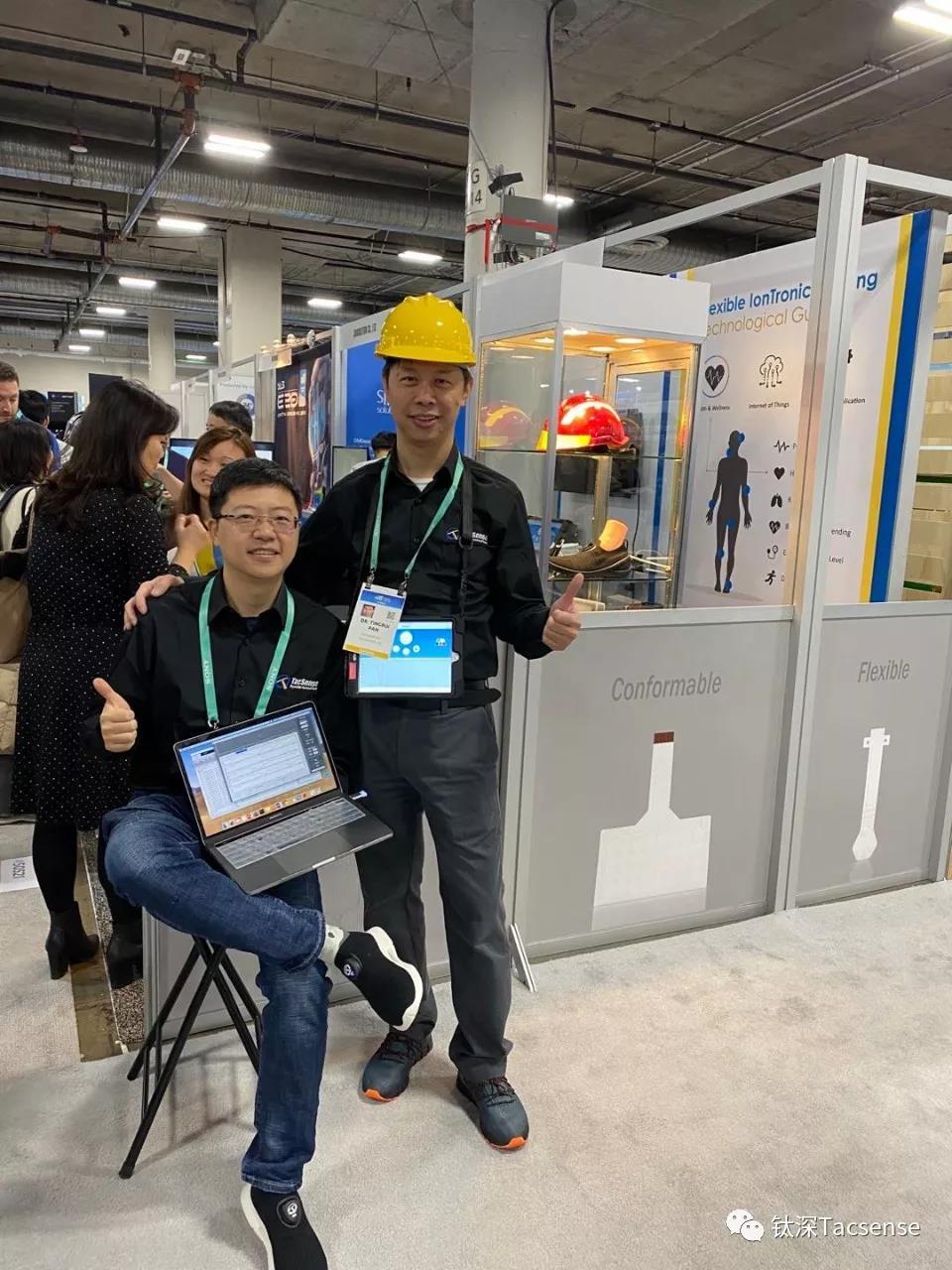 TacSense can wear (CEO Wang Xiaoyang),
"Dai" (Chief Scientist
Pan Tingrui) series of products
High-resolution tactile sensor array
In this exhibition, another flagship product of TacSense Technology has also received widespread attention from consumers: high-resolution tactile sensor arrays. Through the characteristics of miniaturization, arraying, densification and flexibility, it can realize tactile input of various materials and various ways, and it can also realize real-time weighing and identification of objects and industrial pressure/tactile detection and monitoring. This technology expands the support for structural design and data interface, and can easily integrate the sensor array into a mature automation system.
The skin of the Internet of Things world: TacSense Technology Black Technology
TacSense Technology is committed to meeting the global demand for tactile sensing solutions in various industries such as health, medical and consumer electronics. In order to solve the market's demand for high-precision and ultra-flexible pressure sensing equipment, TacSense took the lead in filling this market gap by providing ultra-sensitive tactile sensors, flexible human-machine sensing interfaces and wearable detection devices. TacSense Technology has won a number of U.S. and international patents on innovative tactile sensing solutions, and has won many well-known entrepreneurial awards for its technological innovation. We currently have three office locations: the company headquarters and supply chain base in Shenzhen, China, the R&D center in California, and a project office in Beijing, China.
Group photo of the booth of TacSensepartners
Recommended news