The 2019 Sensors Expo & Conference will take place June 25-27 in San Jose, CA.
Venue:
McEnery Convention Center
150 W. San Carlos Street
San Jose, CA 95113
Join us at Sensors Expo 2019 in booth 1443. Use our promo code 416L To get $100 off Conference Passes or a FREE Expo Hall Pass! Register now: https://www.sensorsexpo.com.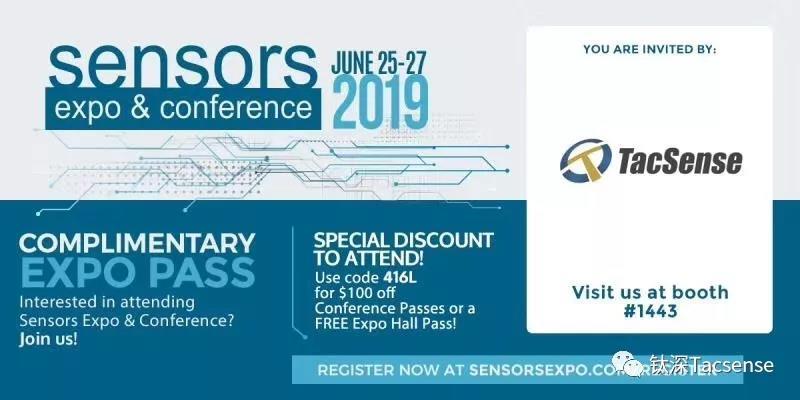 Recommended news
© COPYRIGHT 2023 TacSense Technology (Shenzhen) Co., Ltd.