China Textile Industry Federation Spring Research Group Explores TacSense Flexible Sensor Technology
On February 26, 2019, Li Lingshen, vice chairman of the Spring Research Group of the China National Textile and Apparel Council, and his party visited the Shenzhen headquarters of TacSense for a visit and investigation.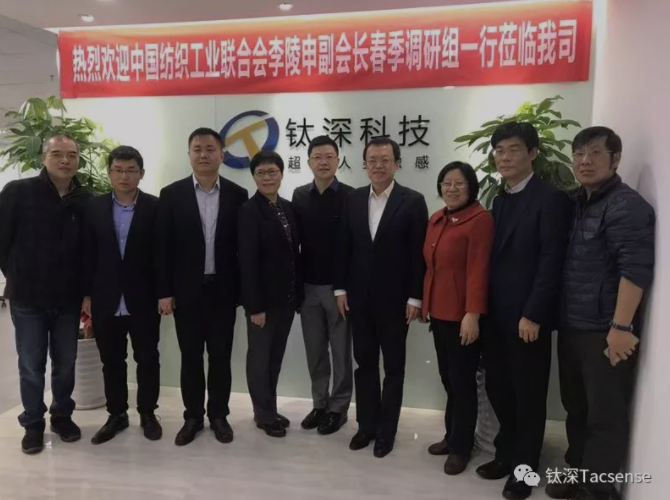 The spring research team of China Textile Industry Federation and TacSense Technology conducted extensive exchanges on the research of flexible sensing cutting-edge technology, flexible sensing and textiles and wearables, the development, application and promotion of new products in the Internet of Things and robotics fields. . Dr. Wang Xiaoyang, CEO of TacSense Technology (Shenzhen) Co., Ltd., introduced the development history of TacSense Technology, the technological advancement of flexible electronic tactile sensing technology, and the high degree of integration with the textile industry to the members of the research team. Vice President Li pointed out that tactile sensing is currently a blind spot in the field of bionic intelligence (compared to vision and hearing), and it is a major technological problem that China urgently needs to solve. At the same time, the need for wearable and washable will also be the key technology point for its close integration with the textile industry. The China National Textile and Apparel Council and TacSense will carry out long-term and stable cooperation in process development, product promotion and industrial cooperation in the future.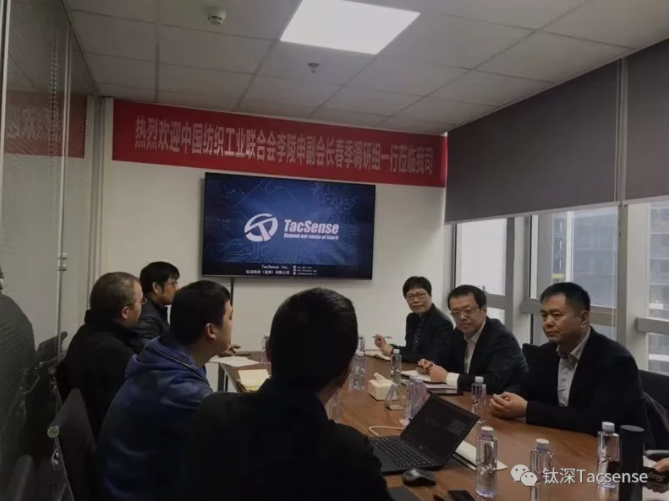 The members of the spring investigation team of China National Textile and Apparel Council include:
Li Lingshen, Vice President of China National Textile and Apparel Council
Peng Yanli, Deputy Secretary-General of China National Textile and Apparel Council, Director of Science and Technology Development Department
Fu Guangwei, Executive Vice Chairman of China Textile Engineering Society
Chen Zhihua, President of China Printing and Dyeing Industry Association
Gao Huabin, Director of Editorial Department of "China Textile" Magazine
Li Guanzhi, Engineer, China Industrial Textile Industry Association
Chen Qianwei, Guangdong Textile Engineering Society
Liu Ganmin, Vice Minister and Senior Engineer of Guangdong Textile Association
TT explained the flexible sensor technology to the research team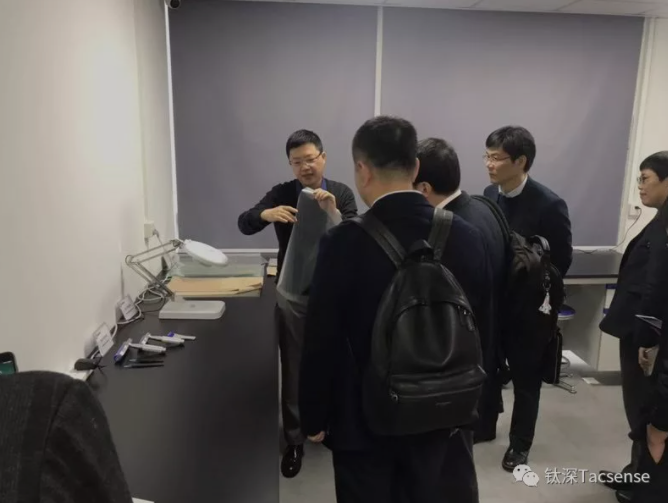 The little friends of TacSense showed the application of TacSense flexible sensor technology to the research team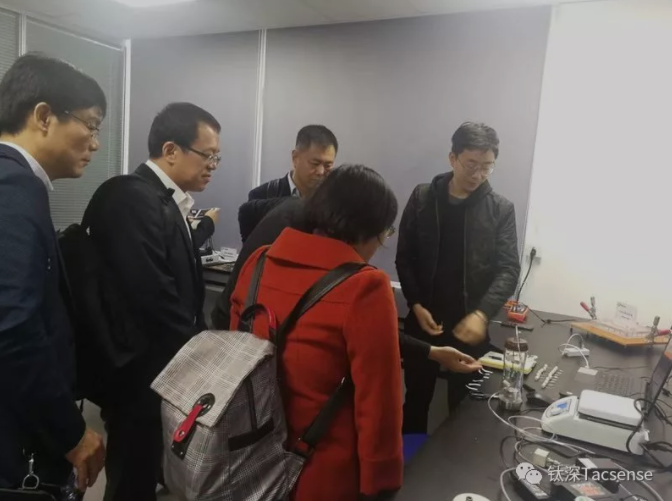 The research team and TacSense discussed the application of TacSense flexible sensor technology in textile, clothing, and wearable industries

The research team tried on smart shoes with integrated TacSense flexible sensor technology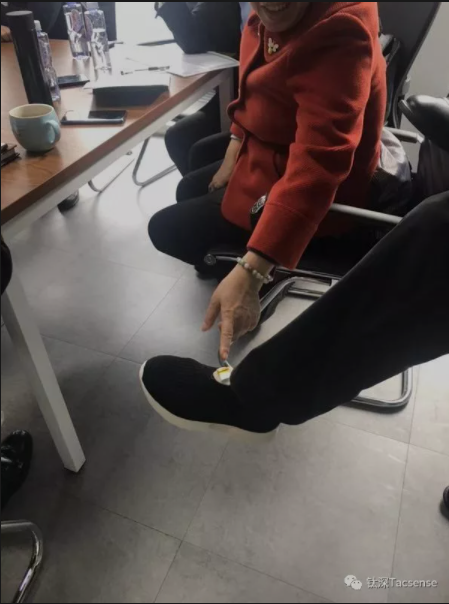 Recommended news