Lei Jun live experience! TacSense technology empowers intelligent cockpit human-computer interaction applications
  On October 14, 2021, TacSense Technology, as one of Xiaomi's invested companies, was invited to participate in the Xiaomi Industry Investment Demo Day event of "Industry and Investment Linked Core, Intelligent Drive Without Borders". In this event, TacSense Technology not only exhibited the TAS pressure distribution measurement system for real-time monitoring of the expansion force of power batteries, but also exhibited flexible applications in smart cockpits, smartphones, TWS headsets, health and medical care. A true stress-sensing solution.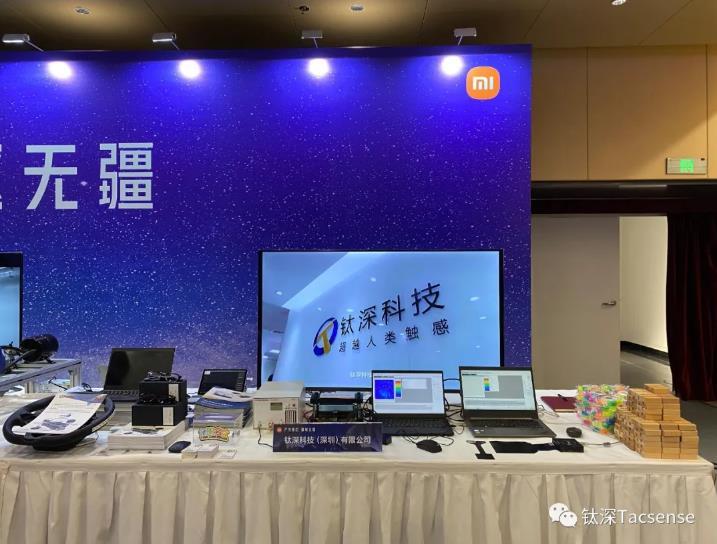 ▲ "Industry-invested cores, intelligent drive without borders" Xiaomi industry investment demo day exhibits
  01
  Intelligent cockpit human-computer interaction application empowerment
  The ultra-flexible, ultra-sensitive, fully transparent pressure sensor of TacSense Technology can be widely used in car seats, steering wheels, body controls, car interiors and other products. For example, TacSense Technology's flexible pressure sensor can be added to the car seat. Through true pressure perception, it can automatically adjust the comfort according to the driver's sitting posture, quickly re-adjust the position, and perform fatigue monitoring and reminders. At the same time, the HMI module of TacSense Technology can also be added to the car interior and steering wheel to achieve true pressure-sensitive touch. Through real-time detection of the driver's grasp of the steering wheel, one-handed, two-handed, or two-handed away, different automatic driving levels are automatically activated, and the driver's gestures can be learned for gesture recognition and control. At this demo day event, TacSense Technology exhibited a steering wheel that can display pressure touch and true pressure value output in real time, and demonstrated the ultra-high sensitivity of TacSense Technology's flexible ionization technology. The founder of Xiaomi Group, Chairman and CEO Lei Jun had an on-site experience.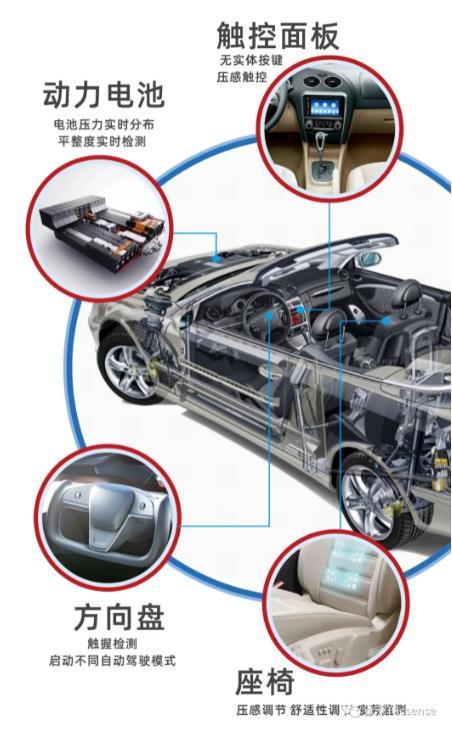 ▲TacSense Technology's flexible pressure sensor applied in automobiles
  02
  TWS true pressure touch
  The HMI module applied to the smart cockpit by TacSense Technology has been verified by customers, products and markets for mass production. Better meet the light, heavy, long, short and other pressing and pressing interaction modes in human-computer interaction, and the real-time size of the awareness. At the same time, it has many advantages such as low power consumption, simple integration, low requirements for ADC, and no need to use additional MCU.
  According to the characteristics of consumer electronics TWS headset products, TacSense Technology has developed SMT packaged sensors to achieve fully automatic production and assembly. Partners have experienced TWS headsets integrated with TacSense Technology's HMI module, and fully recognized the interactive experience and the prospect of TacSense Technology's true pressure touch solution.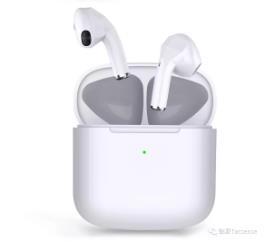 ▲TWS headset integrated with TacSense Technology HMI module
  03
  Precision Medicine and Big Health Monitoring
  TacSense Technology's smart tactile glasses use the world's latest generation of tactile sensing patented technology, and are the first medical-grade wearable solution based on tactile technology. This product is currently FDA-approved and has the advantages of ultra-high sensitivity and noise immunity. The following functions are currently supported:
  24/7 monitoring of heart rate, respiration, blood pressure trends
  Cardiovascular system related kinetic analysis
  Heart Rate Variability (HRV) - (e.g. mood, fatigue, etc.)
  Continuous monitoring of body temperature
  The unique detachable design of the temples, the frame can be replaced at will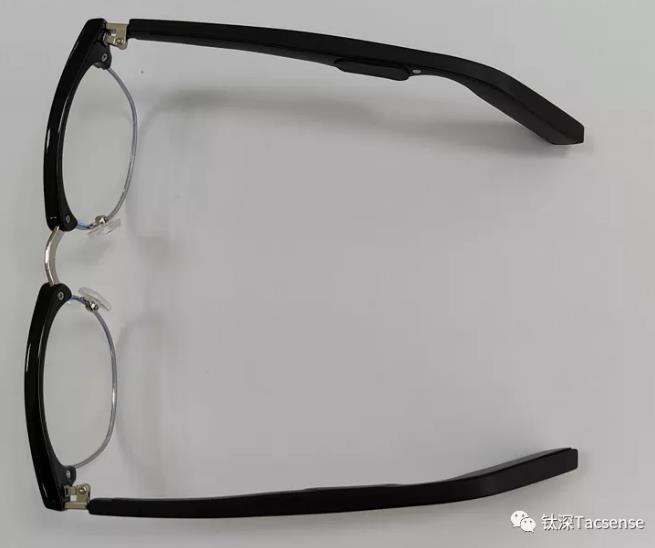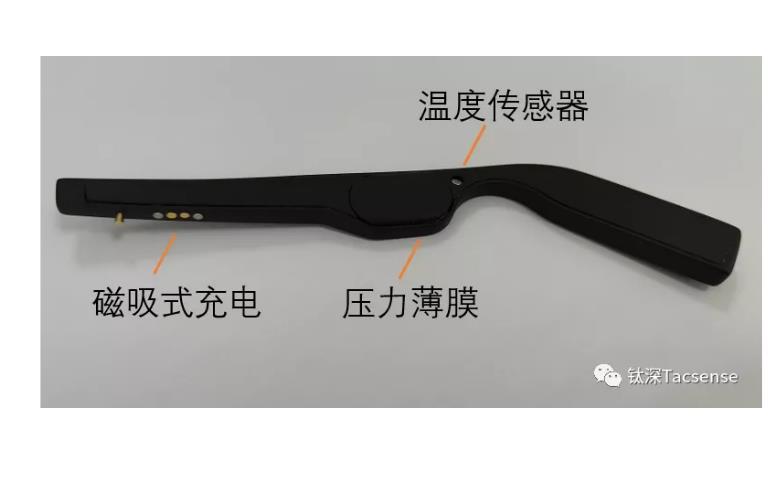 TacSense Technology's true pressure flexible ionization sensing solution can be widely used in various automotive electronics application scenarios such as power battery safety monitoring of new energy vehicles, intelligent cockpit human-computer interaction, and driver vital signs monitoring. TacSense Technology is a high-tech enterprise focusing on flexible pressure sensing modules and tactile AI solutions. The company aims to truly empower tactile perception technology in consumer electronics and wearables, industrial testing and robotics, medical and health, automotive electronics and the Internet of Things and other industries. TacSense Technology has the fourth-generation sensing mechanism with completely independent intellectual property rights-interface ionization tactile sensing technology, which guarantees the material characteristics of high sensitivity, high signal-to-noise ratio, high linearity and true flexibility from the technical principle. Based on material characteristics, the company has polished solutions for pressure sensing and detection systems applied in various industries, continuously solves the pain points of various industries, and jointly promotes the digital development of the industry.
Recommended news